[13 June 2003]

readiness

I'm browsing Johan 'Homo Ludens' Huizinga's In de schaduwen van morgen (1935, 'een diagnose van het geestelijk lijden van onzen tijd') (In the Shadow of Tomorrow: "Huizinga (himself), in the book's preface, gave us reason to see (such) a future. 'It is possible that these pages will lead many to think of me as a pessimist,' he wrote, less than a decade before his death in internment. 'I have but this to answer: I am an optimist.'"). Also, for compensation/completion/competition: I.K. Bonset (Theo van Doesburg's dadaist alter ego) essays.

In schaduwen I find: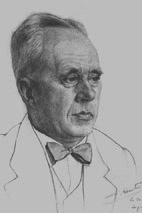 Johannes Huizinga 1872-1945



Tusschen een overtuigd cultuurpessimisme en de verzekerdheid van een aanstaand heil op aarde staan al diegenen, die de ernstige euvelen en gebreken van het heden zien, die niet weten, hoe ze te heelen of te keeren zullen zijn, maar die werken en hopen, die zoeken te begrijpen en bereid zijn te dragen.
Het zou merkwaardig zijn, als men in een curve kon zien uitgedrukt, met welke versnelling het woord 'de Vooruitgang' uit het spraakgebruik der wereld verdwenen is.





With Bonset I K find: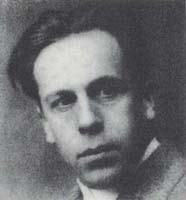 Theo van Doesburg 1883-1935



Bewaart u belachelijke rede, om de rekening van uw kleermaker te controleren.





In a parallel reality I write Raimundas Malasauskas who curates the 24/7 event in Vilnius this fall:

The everyday has ever been 24/7, whether filled with work or play, religious or secular action -- whether asleep or awake or in any in-between state -- we live, breathe and experience our living and breathing 24/7: 'full time'. Our most successful cultural orders had (and have) a prevalence for awake, productive and secular activities, in linear productivity, but our souls and bodies know better. An economy which now wants to perform 24/7 simply aims at occupying whatever lasts of our dream time, to make it productive/consumptive in an information economy.

What changes in the information/communication economy is global access and exchange: 24/7 movement (toggle) from a local embodied, situated concept to a connected, networked, distributed concept and consequently, (possible) praxis -- as well as the other way around. While locally the seasons and daylight time still more or less pace our experience, production and actions, in communication media -- as soon as we connect to the global network -- we enter a zone of dislocated time pockets where you will always find someone or something awake, true 24/7 activity, productivity. Of course this will make you sleepless, while you develop different abilities to be present, 'most' of the time.

On the other hand local (situated) identity and diversity is not ruled by local time alone, but by local colour too. Local time is more easily transgressed than local colour and habit: situated knowledge can be mediated and exported in real time all of the time, without however arriving at another 'locale'. The network is filled with informational drift, data all dressed up with nowhere to go but back to its original environment, its own time zone and its own habits.

Time management is a local and situated problem: I delay and distribute my actions, processing a 24/7 real time information/data feed from all over the world and replying, answering to it, in my available, local time, the time in which I obey my body and my direct physical and social environment, with which I can go out of sync to some extent, but which I cannot completely neglect.

How to operate and navigate 24/7 dislocated information feeds, how to process and at the same time add to them is again a local/situated problem in the first place. Some audiences that I produce 'for' share my metabolism and time frame, others lag it and only connect after the fact, when my cultural-social systems have 'shut down' and my body is at rest.

I speak/produce/publish in (near) real time, my audience is addressed in local, sometimes synchronous, sometimes lagging, situated time. The fact that we encounter such problems/possibilities on the scale of global communication is a new phenomenon. It lifts 'performance' out of its situatedness, while leaving it anchored in it at the same time. The personal publishing and weblogging production thrives on the possibilities to make visible situated productions, in real time, to dislocated audiences, in local time. We store and share, upload and download whenever we are ready: readiness is the new mode of perception, all is in readiness. Readiness connects the local and the dislocated, the stored and the floating, the individual and the public, the personal and the political.

14 June local colour nethertongue

Kraait! Draad! Vanavond nog! Te tulpen! De algorithme van de vooruitgang produceert de meest fraaivorm gegeeven patroonen. Niettemin en niet te zijnig. Maar nu ff concreet. Boomlange kerels. Borgtocht. Klassefoto. De rurale verschijning in stadskleed.