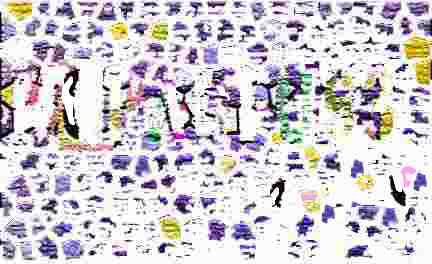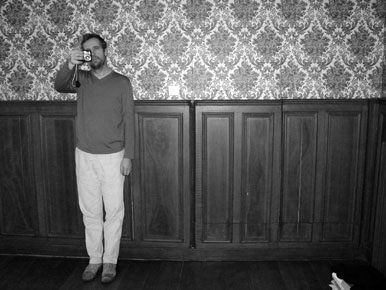 placeholder for Akkermans family portrait
Kleerebezem J-J with CP, 4300, photo Akkermans, T with ? (Sony)


24-31 December 2002


no more credit from the liquor store (Frank Zappa)

meanwhile obs

Like Bruegel: to describe one's life and times. To leave up for interpretation.

Meanwhile, when I take a hot Kneipp Melissa bath (EU price is around €8-10), I hear bird song from the trees outside the bathroom. This time of the year most windows remain closed most of the time. But we live 14°C.

Christmas day waking up peacefully from a dream where this beloved friend in her ivory white cable knit turtleneck sweater softly rests my head against her chest. I calm down.

Art Rock? 'Art school' rock? Split Enz? Bonzo Dog Band? Deaf School?

(SE's Xmas concert in Groningen twenty-five years ago, when the entire band tumbles from Santa's bag and immediately bursts into a speedy version of Bold as Brass. We are surprised to meet Koos and Margriet Staal at that event.)

R+r race new rounds, more like 8s, on the first floor landing with the Scalextric World Rally set. Plenty instant crashes are all the fun. Sunday 29 is Roemer's 7th birthday.

To do 2003.

The family witnesses the Moulin wheel turn. G.'s dad thinks it alone is worth the trip.

Slow December 27th when I'm finally writing here. Like knitting. Serendipity surf Beefheart trouvaille. And Home Page Replica...

Meanwhile ADSL is only 6 kilometers away.






Lots of calls on r's birthday today. And invitations. The coming days we'll spend with new friends around the neighbourhood. Meanwhilish, I download my first evva(!) MP3s, like Bonzo Dog Doo Dah Band's Hunting Tigers, 'out in India', that figures:

with big hungry tigers
table manners have no place
(indian accent chorus:) dear dear dear no dear dear dear no dear dear oh dear no
after they have eaten you
they never say their grace
dear dear dear no dear dear dear no dear dear oh dear no
hunting tigers can be ripping fun...

and Four Tops' Reach Out I'll Be There. To love and comfort you. Only to find Bernadette now.

Picture book.

The postman also brings us Koos Staal's 2003 diary, on 'zuinigheid', thriftiness, and Bruce's season's greetings. Cheerio Chaps, carry on, you too!

More before 31?


Geen Rust Als In T Volmaakte ('no rest but in completeness': Cornelis Kleerbesem's epitaph, whose stone also calculates his age at death, 78 years, 10 months and 26 days)

Other incoming: an article in the 20 December Dutch Parool newspaper on the Kleerebezem family line, dating back to 1550 (Jan Hendrikszoon Cleerbesem, who bought a grave in the Oude Kerk in 1554 and was buried 1589). Porcelain king Cornelis Kleerbesem only had two daughters — we're descending straight from his brother Michiel. My dad and his nephew Helwig went on a fact finding mission to the Oude Kerk on Pieter's 81st birthday. After Corn. and his two daughters had died his wife continued the business and finally auctioned their stock. This auction list still exists.

More Dog Doo Dah downloads, and Electric Prunes, Wilco, Asian underground, searched for old SF psychedelics taking names from the list in the back of Ralph J. Gleason's June 1969 Ballantine Books The Jefferson Airplane and the San Francisco Sound's 'A Roster of San Francisco Bands from Then to Now, the Survivors, the Immigrants, the Lost' (page 330-)... Who remembers e.g. the Ace of Cups, Allmen Joy, Baytovens, Beau Brummels, Black Arm Band, Chosen For, Dancing Food and Entertainment, Diesel Ducks, Freudian Slips, Frumious Bandersnatch, Golliwogs, Hmmm, Infinity, LBJs, Loading Zone, Maybe Tomorrow, Nepenthe, Nimitz Freeway, Old Davis, Orkustra, pH Factor Jug Band, Recurring Love Habit, Savonics, Snuh, Stuart Little, Summerfallwinterspring, Vast Majority, Vast Minority, or the West Coast Experimental Pop Band, and You...

It's fading.






I find Dos Pesos quietly sleeping on a flat roof next to my new apartment. I decide to take his photo and mail it to Caterina. According to my dream she doesn't know yet I moved to Vancouver.


Fade to 2003.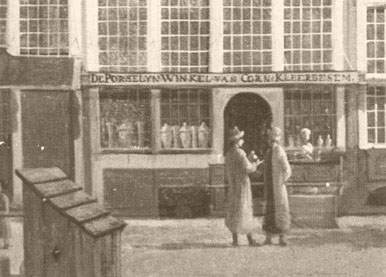 mid 18C porcelain shop ('Porcelyn Winkel') on the Nieuwmarkt
in Amsterdam, of Corn. (Cornelis) Kleerbesem,
whose grave is in the
Oude Kerk
(painting by Jan ten Compe, 1713-1761)


21 December 2002


for the wayfarer the longest shadows (Ian Hamilton Finlay)

20 02 12 21

Like if there's no 'short day' or 'long night' hidden in that code.






Because Barthes' are lecture notes, there's straight text but also mathematical symbols and arrows. And side notes. As a consequence of this edition, which closely follows his own written preparatory notes and compares them to the audio tapes that were recorded (and published as a CD), the footnotes add how he deferred from his notes, giving short explanations. Such 'short hand' notes read like one's own. Or like Paul Valéry's Cahiers in their unabridged Gallimard edition, but since Vivre-Ensemble was taken down to address a student audience, they are much more accessible than the latter. There's this miniature Claes Oldenburg old favorite of mine, 'Notes in Hand' (Petersburg Press, 1971), with his scribbled notebook drawings on the right hand pages and a typographical 'translation' at the left: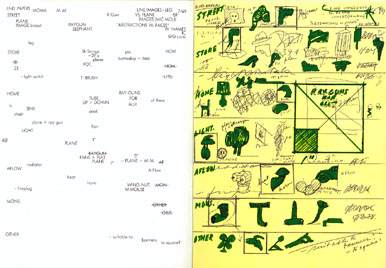 20 December 2002


Seul principe stable: rapport négatif au pouvoir. De nouveau, nous réfléchissons: lien consubstantiel entre pouvoir et rythme (de toutes choses: de vie, de temps, de penseé, de discours). La demande de idiorrythmie se fait toujours contre le pouvoir. (...) Idiorrythmie: protection du rhuthmos, c'est-&agrave-dire: rythme souple, disponible, mobile; forme passagère, mais forme tout de même. (Roland Barthes)

It's the way we swing.

Roland Barthes' traits ('features') in Vivre-Ensemble:

akèdia
anachôrèsis
animeaux
athos
autarcie
banc
béguinages
bureaucratie
cause
chambre
chef
clôture
colonie
couplage
distance
domestiques
écoute
éponge
événement
fleurs
idyllique (ed. RB)
marginalités
monôsis
noms
nourriture
proxémie
rectangle
règle
saleté
xéniteia

utopie
et la méthode?


I often wonder at the family. What makes it — even a post-modern one where we'll possibly find a variety of sexual preferences, in different roles also with regard to potential children — the corner stone of societal consumption/production systems, at every level. To put it differently: why do humans gather in families? I don't think there's one answer available that would convince me, other than that it's like the weather: strange but true. As far as I'm concerned it could be the only genuine 50/50 nature/nurture phenomenon. As you can tell I'm not hindered by too much information on the subject: I just keep wondering, unbiased by any disciplinary proof on the subject and unsentimental of my own seclusion in such a unit.

Roland Barthes calls it a 'fantasme': l'idiorrythmie, individual life in small groups, where there is no hierarchy, no power inequality. Not the family, not the 1960-70s commune. Utopian? (Barthes' 13th and last course before he discusses method, in the Vivre-Ensemble series is on Utopia and was delivered on 4 May 1977. I still haven't got there, it's only on page 177 and I'm going slowly and make detours). Utopian in so far as that the proper term idios rhuthmos stems from convent life on Mount Athos: yes. Such only works in isolation, like all true miracles, like all true exceeding of the human condition.

Le Système-Famille bloque toute expérience d'anachorèse, d'idiorrythmie. Dans les 'communes' modernes, des familles se reconstituent et la commune déraille, par la rencontre de la sexualité et de la loi.

I imagine my multiple selves in an idiorrythmic relationship. If I'm lucky.

Rappelons encore: idiorrythmiques = groupement peut nombreux et souple de quelques sujets qui essayent de vivre ensemble (non loin les uns des autres), en préservant chacun son rhuthmos. Question: pourquoi se groupent-ils?






have link, will browse

Only now I browse the sites. E.g. Bellona Times and Alamut have topical jumpboards, an index rerum. I have it prepared but not nearly sorted out. I hesitate. If sometime after my death someone accidentally would research this site, would s/he please add one here, under 'topical keywords and their quotations'. Then, OTOH, I just might pull it off, even before Stewart runs a marathon...




19 December 2002


my oh my you just don't stop (David Grey)

home 02:08 hrs.

When I take down the time this morning I recognize the numbers of my birthday datum, August 2. Hm. The fire has almost faded away in the salon, it's just a red glow, no warmth where I sit. What am I doing still up? I had to finish some work, read mail and scan a couple of sites. I've already agreed to support two events early next year. One of which might be an opportunity to invite some personal publishing ppl over to the JvE. The topic is periodical publishing, artists' zines et al. I'll bring in the online v.v. print bit — you know the discussion, it's what NQP and some of these so called 'weblogs' or 'blogs' are all about. The other event is on the simulation of urban and public space construction and how to tap and possibly include in one model voices from all parties interested. How to combine a design and planning environment with a people's venue? The 'production of houses' (Christopher Alexander), or 'the city is its citizens' (Jane Jacobs), both take the 'citizen' as the ultimate proof for living space development. So in a sense that brings us back to personal publishing, if publishing can be about how we submit information into an aggregate that surrounds us, in order to construct worlds of our own.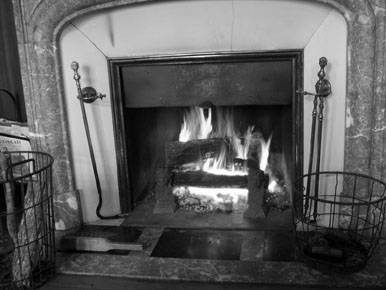 the fireplace that knows us, light that finds us
Moulin du Merle dining room


scenes

The camera that knows me fully appreciates the light which reflects off familiar scenes. A frosty meadow, the haze over the Beuvron melting under a winter morning sun, logs on the fire, a quick screenshot, Rolf's great school marks copied to stun the grandparents, the full moon rising behind the fern on the other side of the road, then, if I suspect some action: a short movie or series of shots. The Nikon CP4300's scenes are my scenes. So the 'museum' scene I use in all kinds of no-intrusion situations, for it de-activates the flash and adjusts the white balance; the 'copy' scene renders b/w, while the 'close-up' scene renders color, with no flash. The 'night landscape' scene setting caught that moon, while at the restaurant the 'party' scene was evident. This camera reads/writes my scenes.






reminder

"...writing, link creation and browsing must be totally integrated" (Tim Berners-Lee, inventor of the World Wide Web, for those who forgot)

Now besides searching, again I wonder how to connect sympathetic content. To list whatever our favorite online authors and artists share, in an xrefer kind of way, we would need some sort of dynamic manner to connect their bits. Without editing detours (you cannot beat Mark Woods anyway) some engine would have to recognize the basic related content in a preferred mix of the sites one browses, looking for specific topics. Like first you do a classic search, from which you select a choice of possibly interesting links, then the engine searches these choice sites intelligently, presenting (an)other arrangement(s) of content, which shows how sites from that first selection relate. I'm interested in groupings, concentrations, patterns. The procedure is clearer in my head than it is when I write it out. It's something like the following scenario:

My speculative question is how information (media) is like a time machine, permitting obsolete ideologies and technologies from a (possibly distant) past to benefit from a re-introduction, under (rather: permitted by) contemporary technological and ideological conditions, in some new form.

(I would even be interested in a qualitative appreciation of which technologies/ideologies — probably related — would be most fit to ship...

But hey, I can still do some of the thinking by myself!).

So I do a web search with Classic Google™. I pair 'time machine', 'retro branding', 'landauer', 'rearview', 'factor 4', 'acquired taste', 'tradition of innovation', 'sustainable craft' in a variety of ways. From each returned couple of links I highlight some, on the basis of their short introductory quote. A new search now roams a limited amount of preselected sites.

(Would I benefit already having like MyGoogle™, a list of search hit sites suggestions which I cannot immediately follow up, but are stored with Google for later use.

My last list suggestion, dating back to 1995, was appreciated but never rewarded, so I'll share this one just with you! Otherwise I'd be forced, like with the A. bookstore, never to link to Google again!).

The Big Search has begun. This engine will serve me possible combinations of terms and views: cross-publication, even if only related by its authors in the vaguest of ways, hinting at possible connections allowing significant projects.

Only now I browse the sites.

OK, I give up.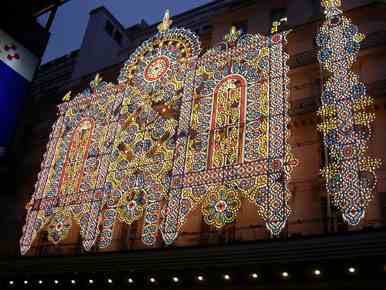 the city of la la la lafayette


16 December 2002


idiorrhythmic

Soon returning here with Roland Barthes. Comment vivre ensemble is subtitled "simulations romanesques de quelques espaces quotidiens". I forgot that most important part the other day.






see-for-yourself leverage

Where to put your full weight? Where to concentrate everyday action? Which room to occupy? What leverage do we want? What screen to dump? Where to install which hardware? What software do we run on it does it serve us? My dad keeps complaining about the Google translation service — on behalf of the poor French. He's right about Google but wrong about the French. Like with teehee vee: no one forces you to switch it on, let alone to spend time in front of it, or take its messages for the medium. OK, there's a Google link in NQP's portal, a service offered, a shortcut for those underprivileged who haven't been able to 'see for themselves' that its traduction sucks — but leverages...

No one shall be forced to push any button in any portal, no matter how tempting it presents itself ("Click me!..." "Please...").

In an age of imperfection-for-imperfection's-sake radicalism (please do not think lightly about such proposition!) we still have to outsmart the industries with a vengeance. We might be wrong but we're right, just like our parents were wrong while right, and our children and children's children will be same, automatically. Hence the secret of life: nothing's new.






Me (de-concentrated, de-concerned): 'What's a chair when no one's sitting in it?'
It (arrogantly): 'I'm overhere! Way overhere. Won't you sit in me?'




12 December 2002


L'horizon, c'est la ligne qui ferme mon territoire. (Barthes)

Première condition d'une société parfaite: pouvoir tuer tous ceux qu'on déteste. (Cioran)

la hune

At 'La hune' (170 bd, Saint-Germain, T 01 45 48 35 85) on the Paris stop-over I buy Cioran, 990 numbered pages Cahiers 1957-1972; Barthes, Comment vivre ensemble, cours et séminaires au Collège de France (Seuil IMEC published a 'traces écrites' series, containing also Barthes' Le Neutre. I had only glimpsed at Barthes until today — Empire des signes, Degré zéro de l'écriture — but on the train on the Paris-Laroche trajectory 'Vivre ensemble' gave me one warm sympathy after the other, it is so rich... later); and Nest 19, winter 2002-03 issue, a classic Nest once again, at respectively E 33,50, 22,00 and 13,50 while E1=$1. Meanwhile Paris performed well. So Sa-Su again is no punition.

I'll be home for four darn weeks! Reading screening decorating and so on and so forth. Round that wheel.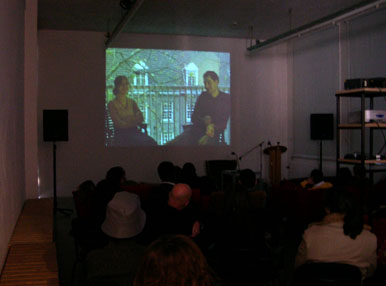 the way we screen:
familiar scenes everywhere
(Jan van Eyck 11 December 2002)


11 December 2002


the way we screen

What is research or a researcher or a research institute for the professional fields of cultural production? What when one is ever swaggering between the stubbornness of creation and the dependency of appreciation to acknowledge our genius. Not being happy, but in a fuddle. There's something inherently wrong in this picture — not even paradoxical, because that we've learned to live with, even cherish. Paradox is sexy. Which is an acquired appreciation. Meanwhile 'wrong' we disregard. Now close your eyes and imagine wrong.

'you can't be serious'

So what's wrong? I know what would be right, being exactly this: questioning intervention. Aha, among other things 'right', but heil-loos (without salvation, it doesn't translate well), that I will pay more attention to from now on. There seems to be some demand for 'right', solutions. I never bother too much to point at it, also because, as will show, 'right', for me, is everywhere, in familiar scenes indeed, with everybody, supposedly visible and a fair choice.

liefdewerk oud papier

Moerstaal. Voorbereiding tot het radikaal heilloze: eerste aantekeningen.




11-31 December 2002


2002-2003

NQPaOFU 50-63. Three more weeks to complete the year 2002, fifth year of publication of NQP, celebrating its anniversary 22 March coming, with no special event. I shall use the coming weeks and months after to progress all three sites linked from the front door, for fresh episodes next year. These 'years' fill up before you know anyway. I'm glad I completely wasted away some of them, too.

'Reduce waste' does not apply to time. Time wasted is time gained.